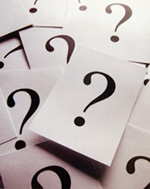 Multiple Choice Questions: Here you will find all the questions about driving theory test, and hazard perception test for learner (Car) drivers in the UK. From the 3rd of September 2007 driving theory test (car) will consist of 50 multiple choice questions, pass mark is set at 43. Price of the theory theory test has also increased to £23.00. "Book your theory/driving test here.
Hazard Perception Test: Second part of the Driving Standards Agency theory test consists of 14 video clips, 13 of which contain at least one developing hazard, one of the clips contains two developing hazards. Pass mark for learner drivers is 44 out of a possible 75. In car hazard perception training is provided by you driving instructor.
Documentation: From the 1st of October 2007 all candidates presenting themselves for driving theory test, or practical driving test will have to produce both parts of their driving license. New driving licenses consist of a counterpart (green paper part) and photo card part, or an old style paper license with a valid passport, should you not be able to produce them you will not be allowed to your test and will lose fee.